Location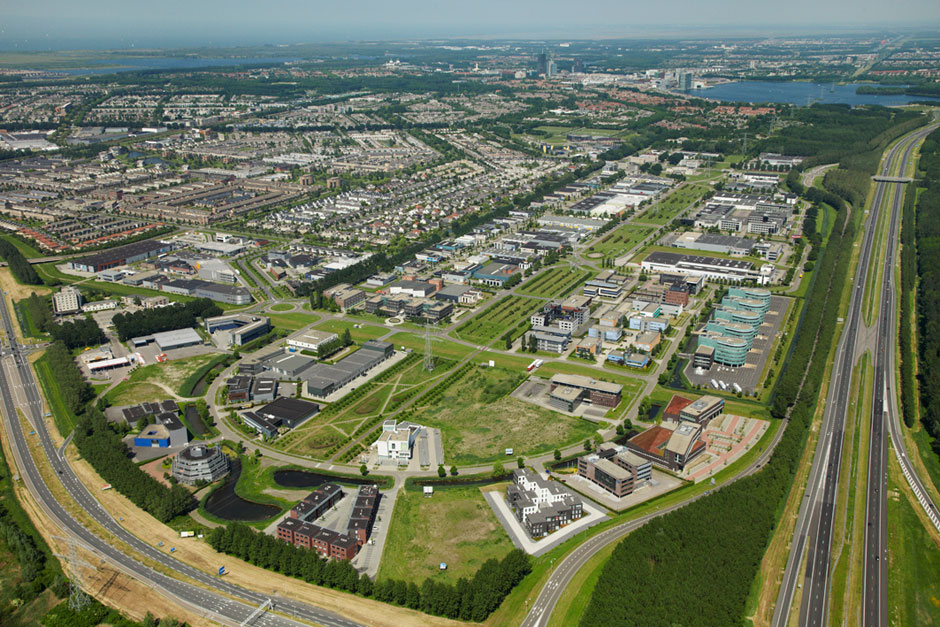 Green Capitol Towers is located at the access road from business area Gooisekant.
The office/business park is beautifully located at the A6, with a view of the office from there. At the end of the 90's this representative site, about 20 ha net, arose with a park-like facility and striking architecture.
The company ground is featured by a huge number of international and national users. The terrain provides a neat and clear infrastructure in which companies have an excellent accessibility. Companies that have just established are among others, Pioneer, Accenture, Unet, Bas Group, Arizona Chemical and ASM. Bastion Hotel and a nursery are also located on the terrain.. The Van der Valk Hotel Almere also is a short distance from the complex.
For more information about the business area Gooisekant, please contact the municipality of Almere.
read more about business area 'gooisekant'
View the area
Green Capitol Towers
Transistorstraat 7
1322 CJ Almere
The Netherlands
Accessibility
Gooisekant has excellent access for traffic because of its direct location at the Rijksweg A6 (exit 3). The area is connected to the Hogering and the Havendreef. Internally, the area has a clear access structure. The green Tennetzone is an important orientational element in the region.
Expanding the A6
Rijkswaterstaat will broaden the highways between Almere, Amsterdam and Schiphol for the coming years. As a result, the accessibility between Almere, Amsterdam and Schiphol will be improved. Meanwhile, the constructions to expand the A6 have started at the A10-East/A1 Diemen and the A1/A6 Diemen - Almere Havendreef and will be completed by 2020.
Because of Green Capitol Towers' location on the outskirts of Almere, the travel time from Almere to Amsterdam will soon only take 15 minutes. Traffic jams will be greatly reduced due to the capacity expansion. The junction between among others, Almere, have been optimized for better traffic flow.
read more about expanding the A6
By public transport
The terrain can also be easily reached by bus, with connections to Almere Central Station
(Cityline 2, about 11 minutes), Amsterdam Amstel (line 152, about 34 minutes) and Naarden/Bussum (line 151, about 19 minutes).